I thought it might be fun to write about the Flowers of the Month!
Let's start with JANUARY.
First, a little history.
Birth month flowers refer to certain species that are associated with each month of the year. It is said that the characteristics of each flower will pass down to the people who are born that month. You can also see them mentioned as "flowers by month" but they refer to the same thing.
The Origins of the Flowers by Month
Culturally speaking, it is important to see what flower to choose for a gift, depending on its characteristics (such as color, appearance or scent). But how did we get to offering flowers on birthdays? People think that the Romans were the first ones to use flowers to celebrate such events. They had seasonal flowers which were more than mere decorations since they offered them as gifts for people's birthdays. As such, most likely this is how birth month flowers appeared. But let's see what flowers fit each month!
January – Snowdrop, Carnation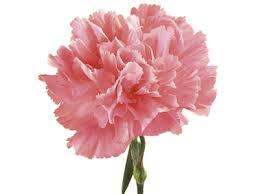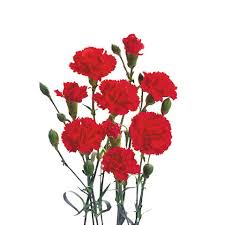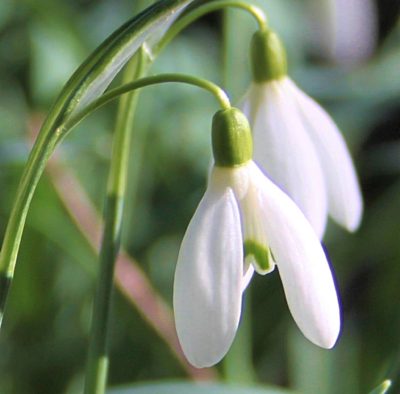 The birth flowers in January are the snowdrop and the carnation. The carnation is a flower that comes together with various meanings, depending on its color. For example, a pink carnation represents affection, while a red one means love. White represents purity (of love). The carnation, scientifically known as Dianthus caryophyllus, is a historically rich and meaningful flower choice. With its scientific name dianthus roughly translating to "flower of love" or "flower of the gods", depending on the source, this flower is one that has been revered for centuries.
The carnation is fragrant and long-lasting. The less color (aka white, yellow and pink) the more fragrance. White carnations smell like peppermint! In the heat of the desert, we know carnations are the longest lasting flowers, even though they might not be your favorite. They are grown in hues of the rainbow and can be designed to highlight or accent other flowers in a beautiful floral arrangement. We know people who prefer "all carnations" of either all one color or mixed colors, too.
Mini carnations are a cluster of small carnations grown on one stem.  They open a few at a time, into a small perfect carnation.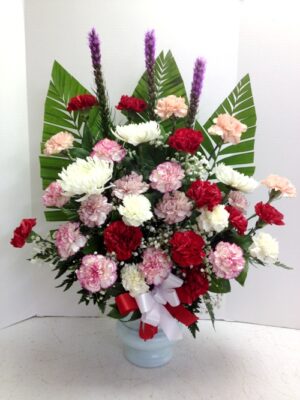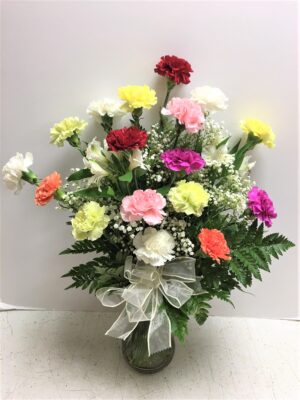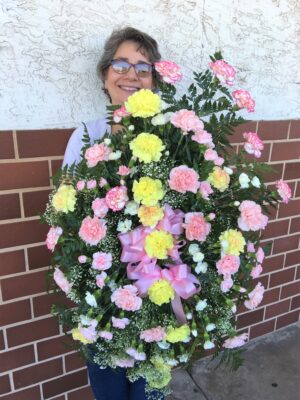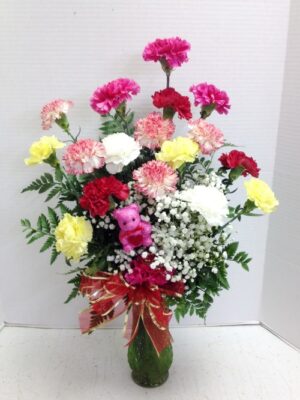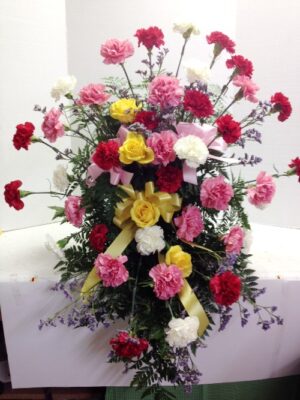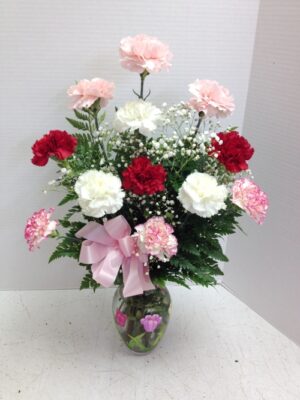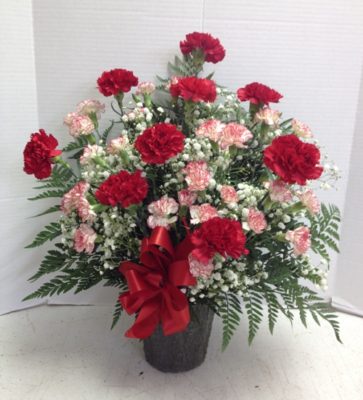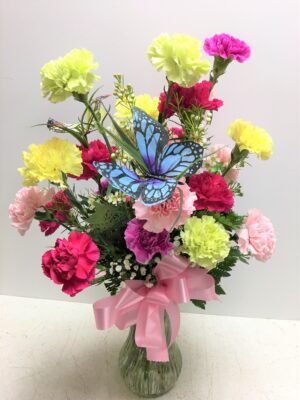 Carnations are considered good luck for a newborn baby! We can customize a gift basket to add fresh carnations for good luck!
Meanwhile, the snowdrop was thought to bring bad luck, since it always grew in graveyards. However, nowadays people think it means beauty and hope.
Snowdrop flower bulbs (Galanthus) are grown in both cold winter regions and moderate winters, but keep in mind they truly dislike warm winters. So, if you live in Southern California, Florida or other hot climates, you will have to pass on having the snowdrop flower in your garden. Information about Snowdrops Bulbs Snowdrop flower bulbs are small bulbs that are often sold "in the green" or undried. They can very easily dry out, so they won't be happy sitting around for weeks on end waiting for you get around to planting them. You will want to purchase your snowdrop bulbs and plant them immediately after you receive them.
Read more at Gardening Know How: Information About Snowdrops And When To Plant Snowdrop Flower Bulbs https://www.gardeningknowhow.com/ornamental/bulbs/snowdrop/information-about-snowdrops-and-when-to-plant-snowdrop-flower-bulbs.htm
If you're fortunate to be a January baby, then remember the beautiful Carnation and it's amazing fragrance. May the long-lasting life of the flower shed its joys on you as you celebrate your January birthday!
Order your January Carnations from your local florist today!! www.roadrunnerflorist.com
602-246-1271  Tina & Pamela
2007 W Bethany Home, Phoenix, AZ 85015
Some of this content is copied courtesy of https://everythingbackyard.net/birth-month-flowers/